Framing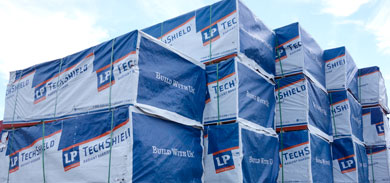 "We realize that our customer base is the foundation of the company which is why we hold such a high regard for quality and service."
Estimating
We have fully integrated Hyphen® Solutions Supply Pro, which works in tandem with BuildPro; streamlining your building process. Hyphen® Solutions allows trades to view the job schedule in real time, receive prompt and accurate notification of changes, and view important information like payment of invoices. Always working to make our customers' jobs easier, we can customize your estimates, using the program that works best for you. In addition to our custom proprietary programs, we also offer project ordering and management using Microsoft Excel®, Autodesk®, BuzzSaw®, and Email.
Sales
As a result of the countless years in the industry, our team fully understands that a job only begins after the sale is made. The Reliable team works to partner with every customer from the beginning of the estimating process to the moment the job ships. The Reliable team appreciates that only after the project ships is your job beginning, and so Reliable offers you service throughout the entire building process.
Purchasing
Reliable has worked very hard and continues to maintain good working relationships with the quality manufacturers in the building industry. These relationships enhance your job process creating a smooth flow in the building process.
Shipping
We work within the shipping parameters our customers prefer. Whether you need bulk or built-up delivery, you will receive customer service that is customized for your project needs. Reliable has a custom tagging system, where upon signature of delivery, your account and our inventory is automatically updated. This system makes your project fully trackable, using our GPS system, throughout the entire life of the project.
Job Control System
Get more information about your work orders, shipping, jobs, and more by visiting our job control system at reliablelumber.com.